Tri-County Ski Club
Leesville Lake Virginia
The Tri-County Ski Club held ski shows and tournaments in the 1970's.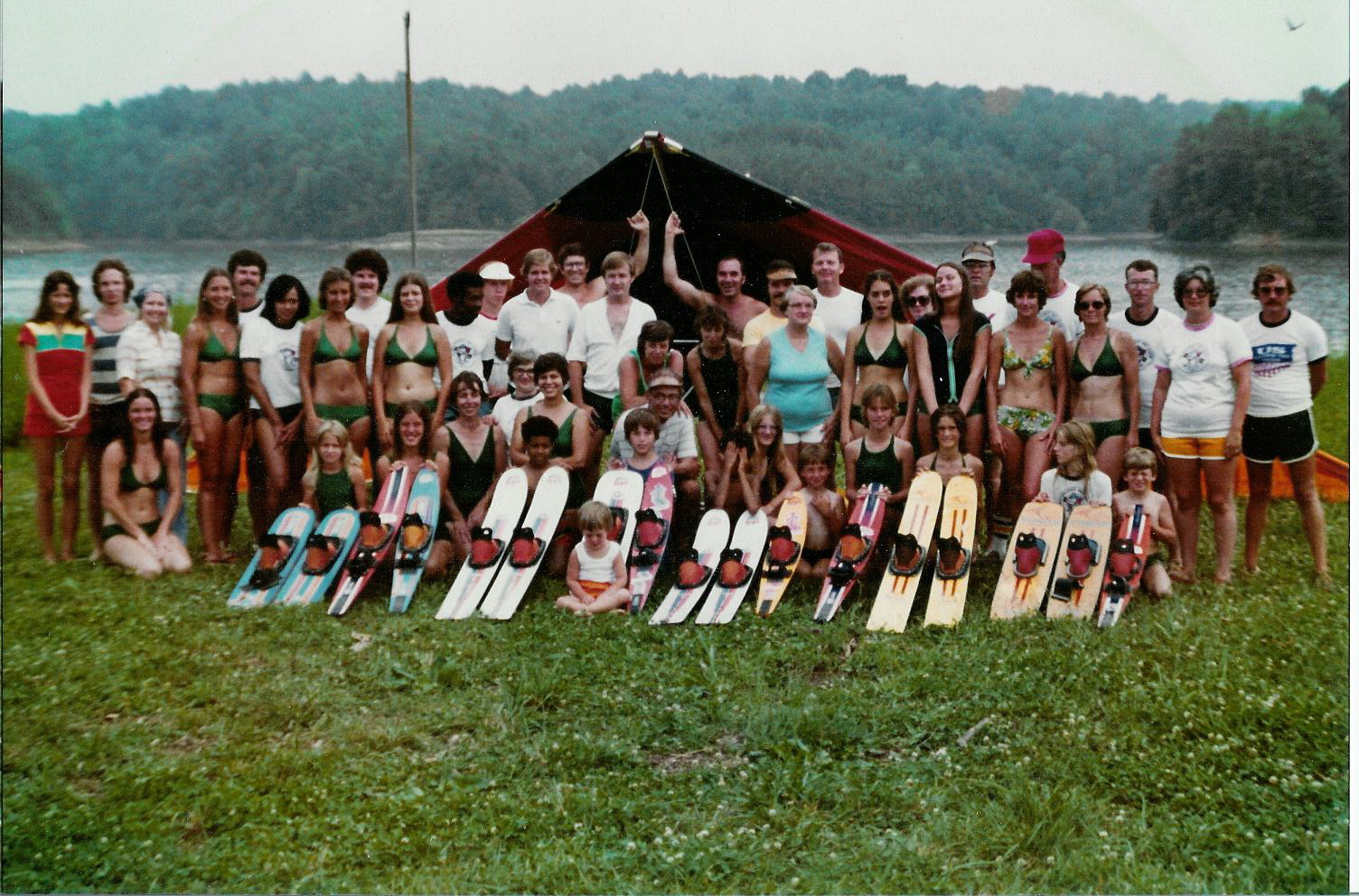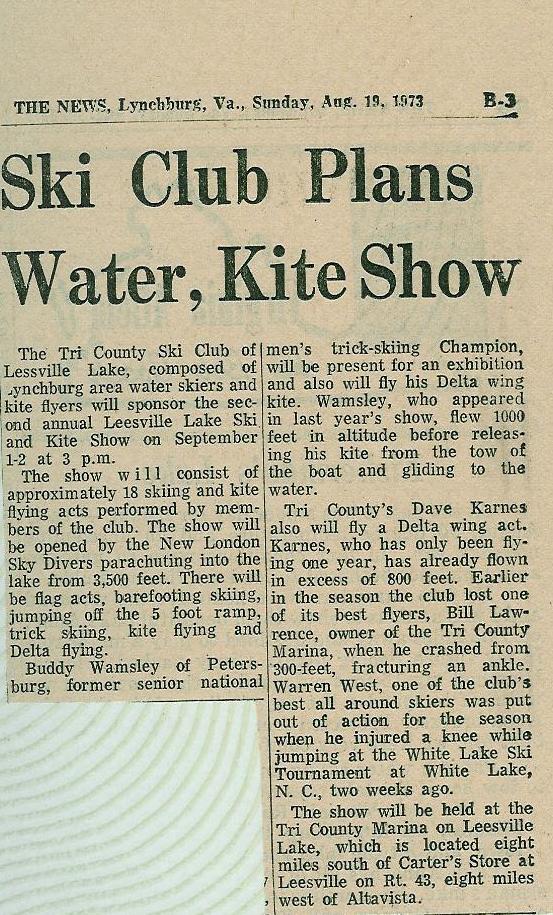 Middle Picture - Jim Jacquess and J.W. Burton with Karen Bolling on their shoulders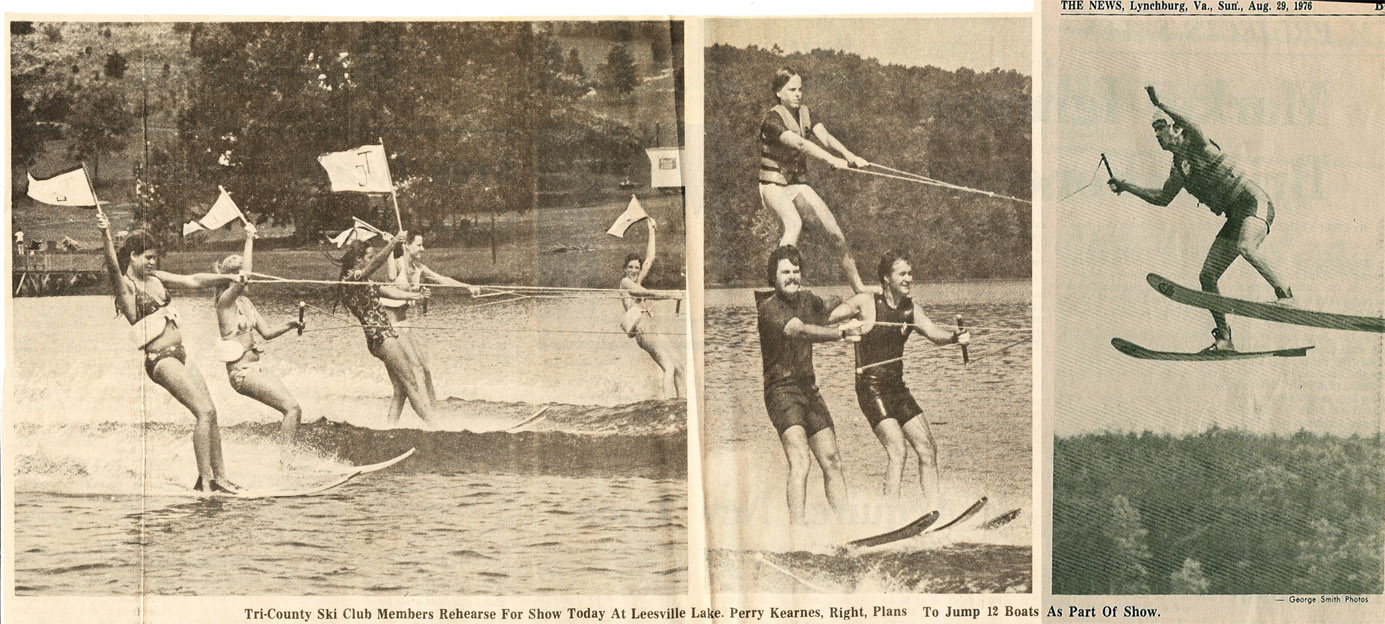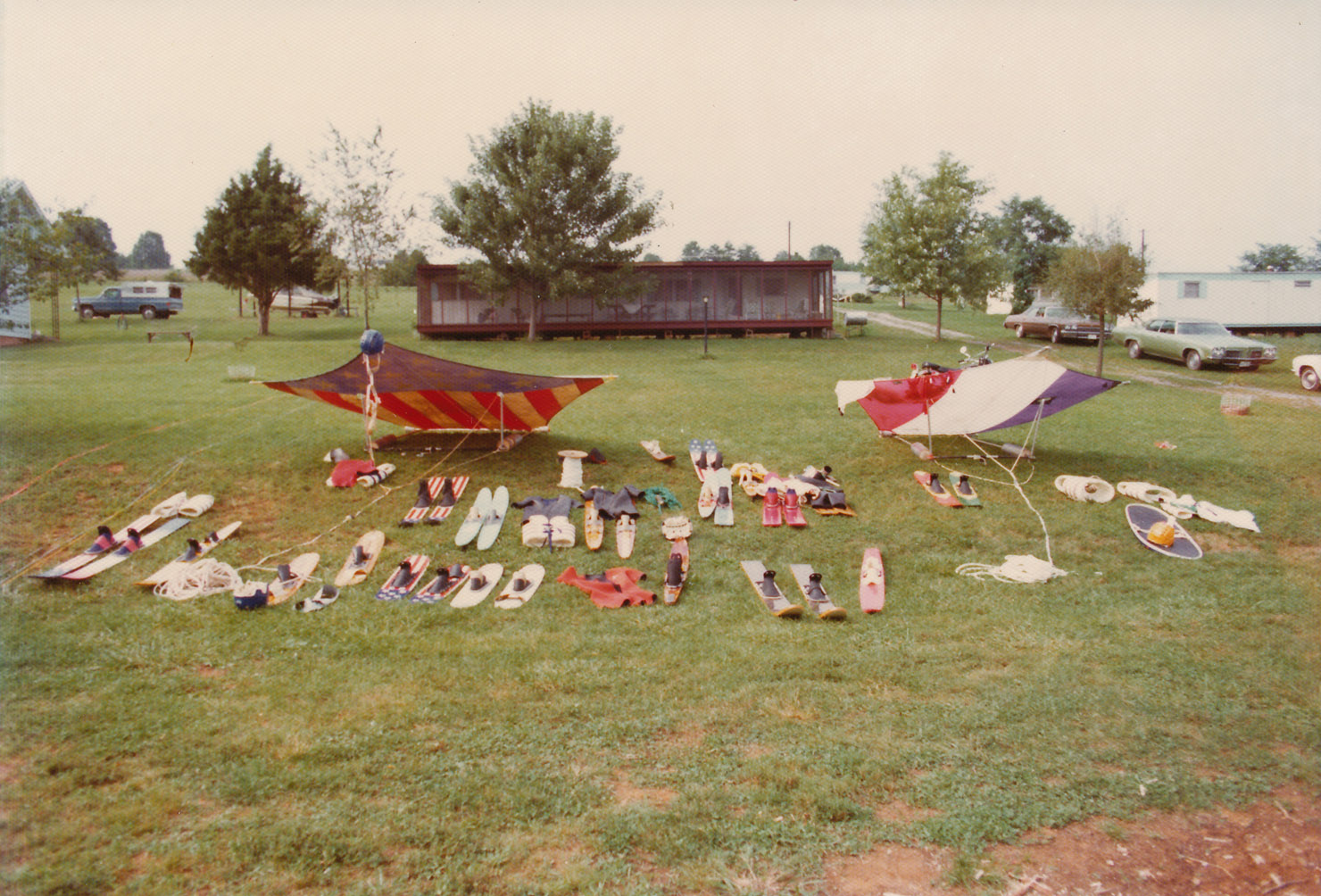 JW Burton at the helm and Warren West flies the box kite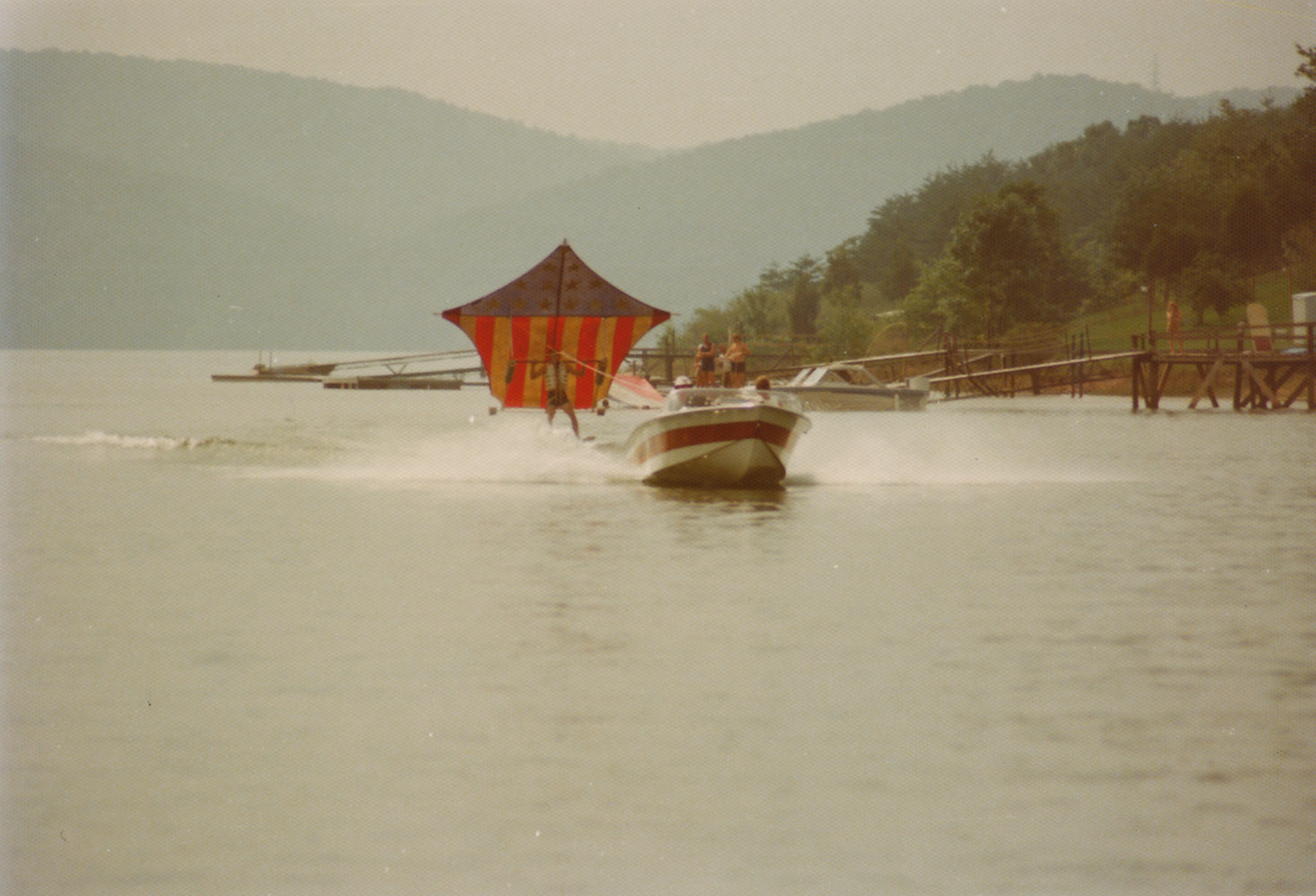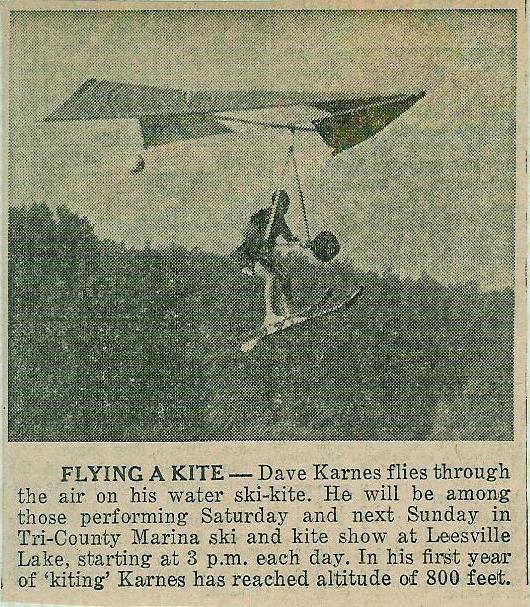 1978 The Allens Pyramid. From left on bottom-David, Jim, Doug, From left on top-Cara, Mitzy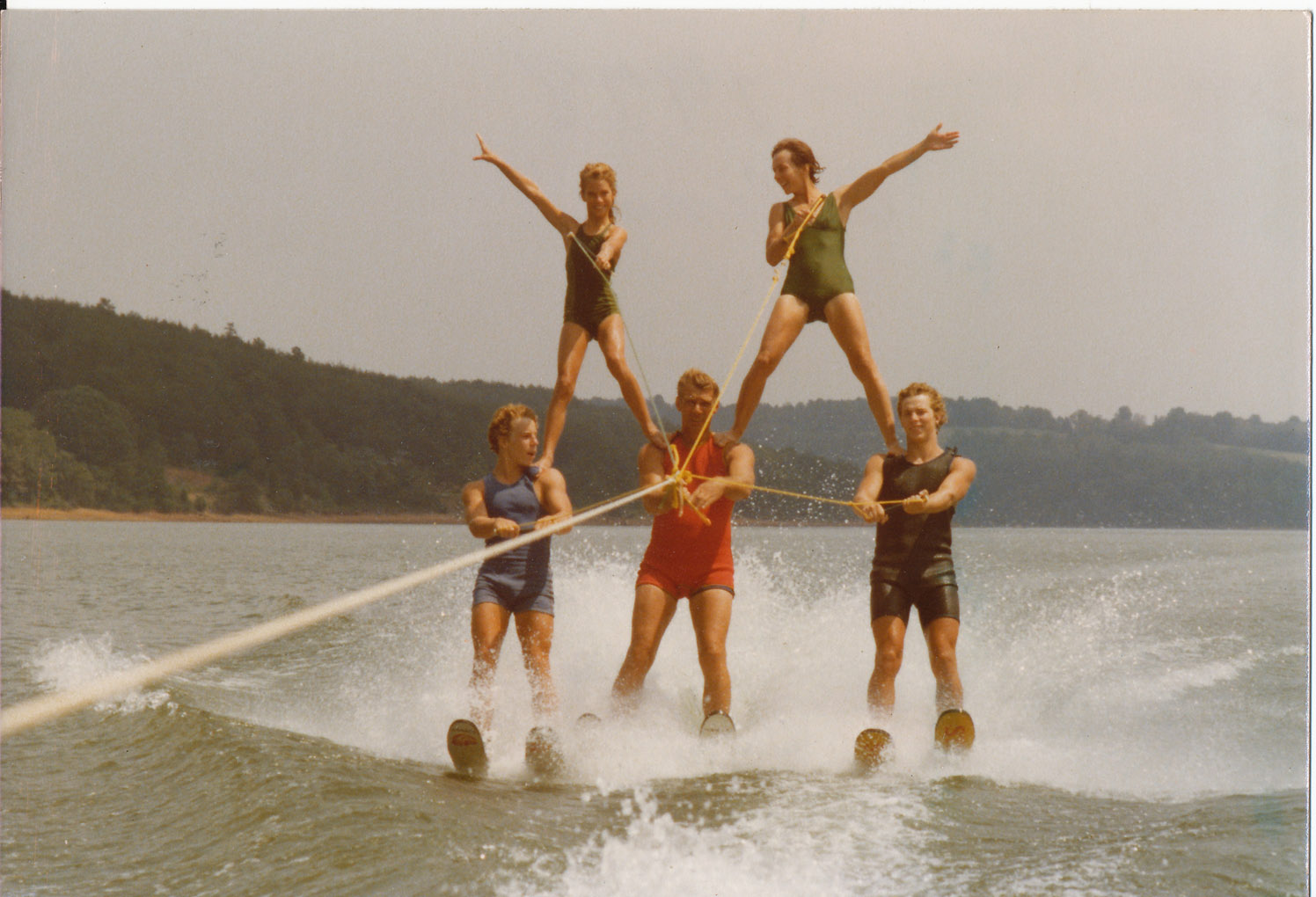 From left-Cathy Allen, David Allen, Trisha Robertson, Doug Allen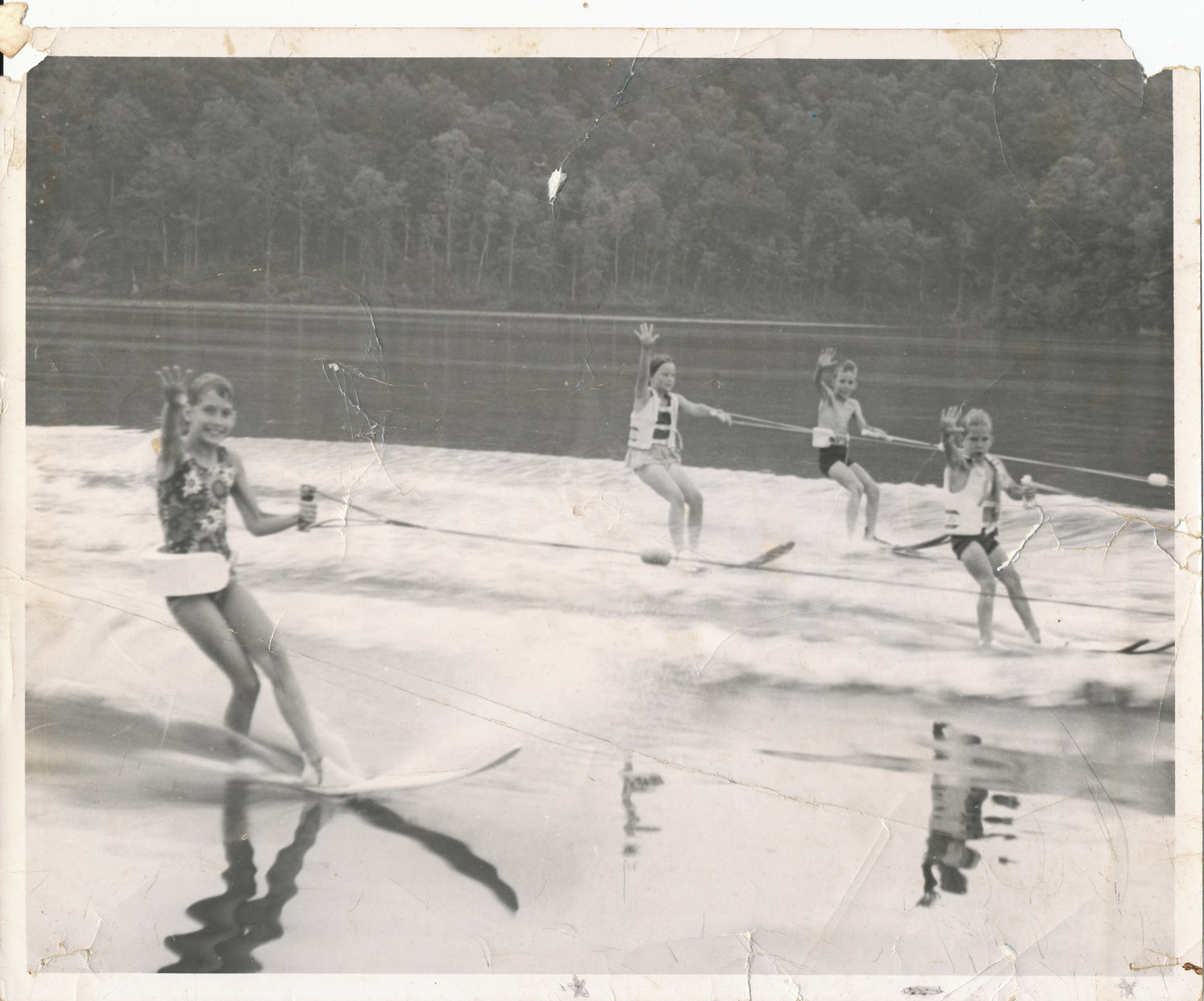 David Allen jumping, Age 12 1975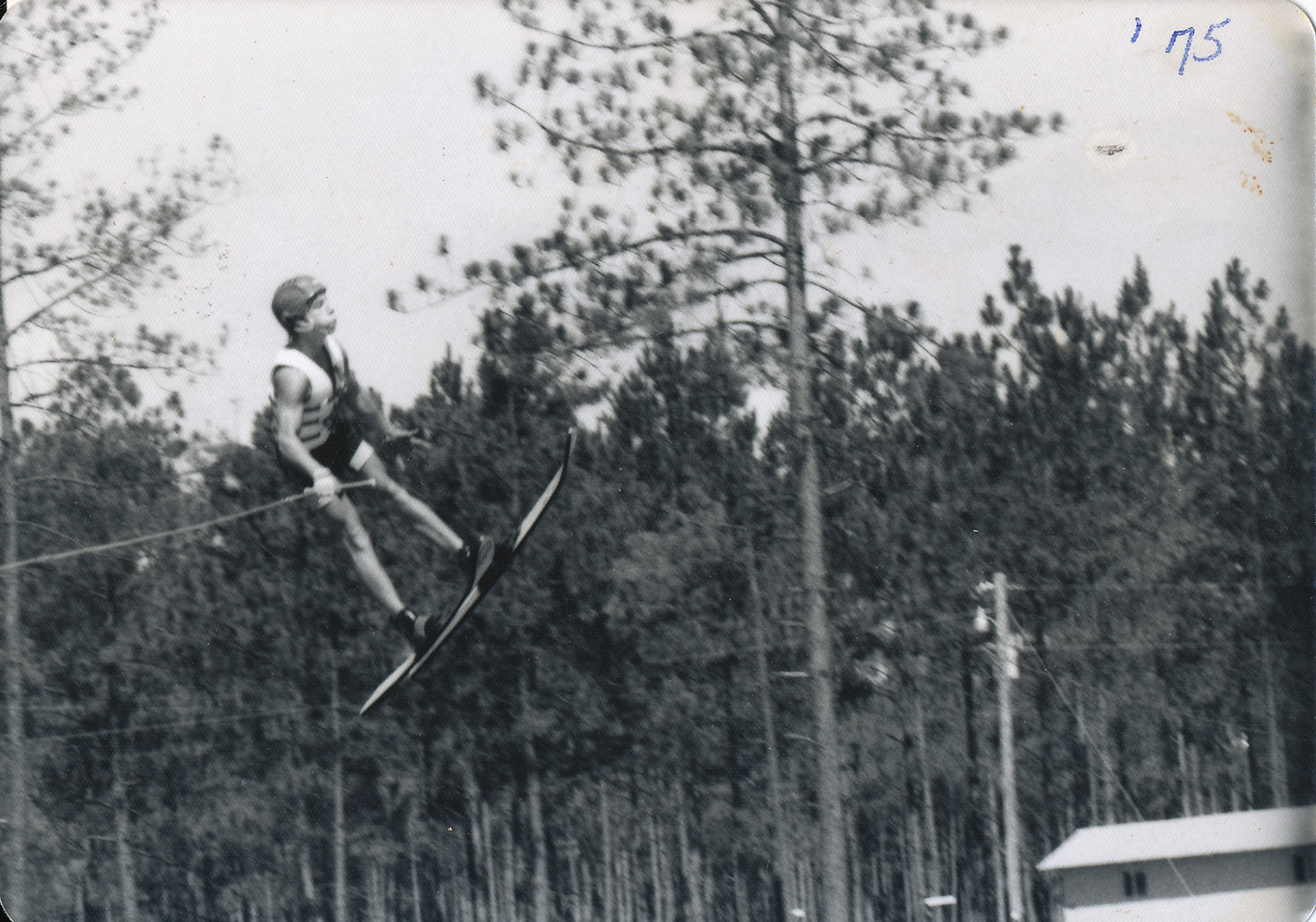 Jim Allen, Delta Wing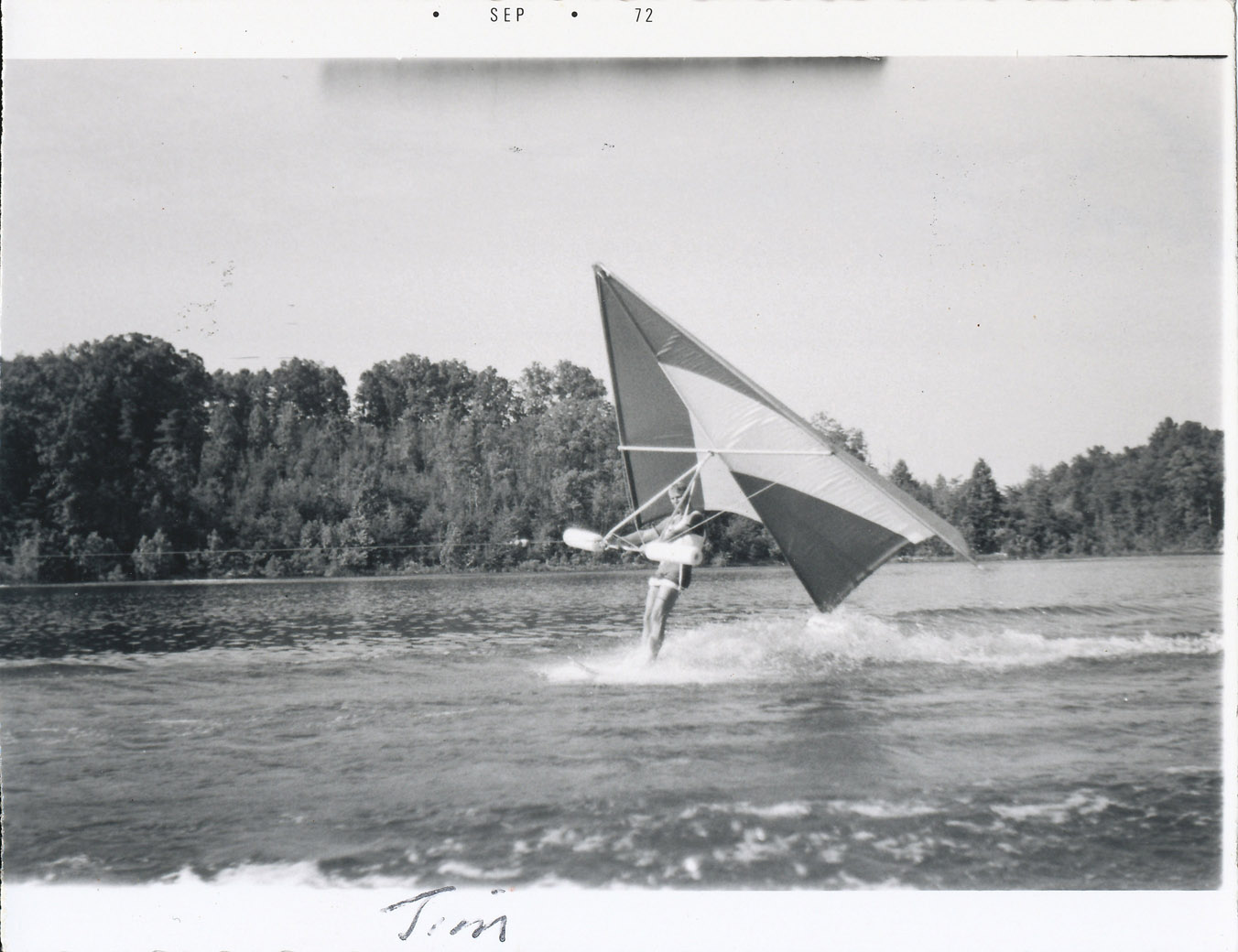 Jim Allen, Delta Wing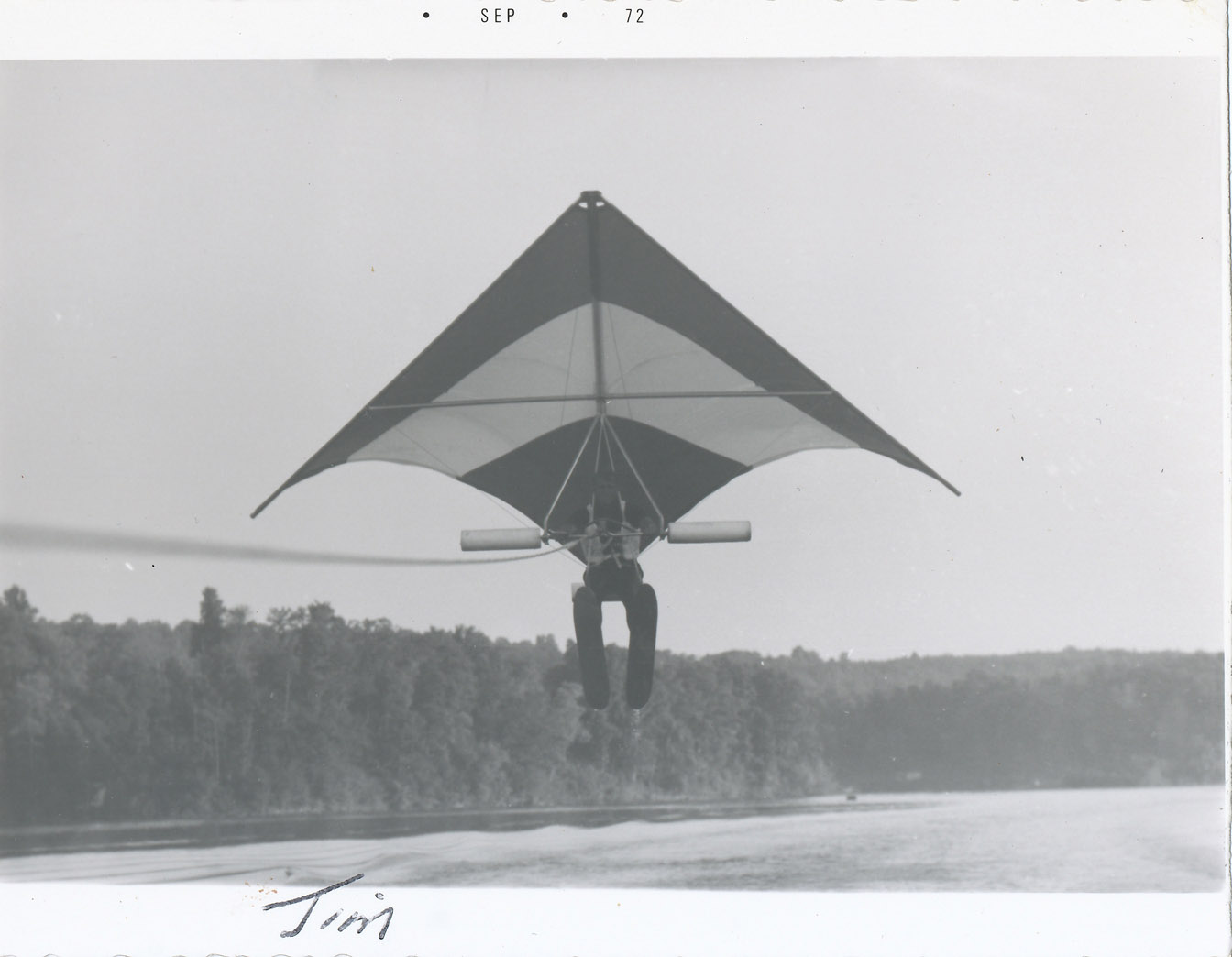 JW Burton, box kite 1971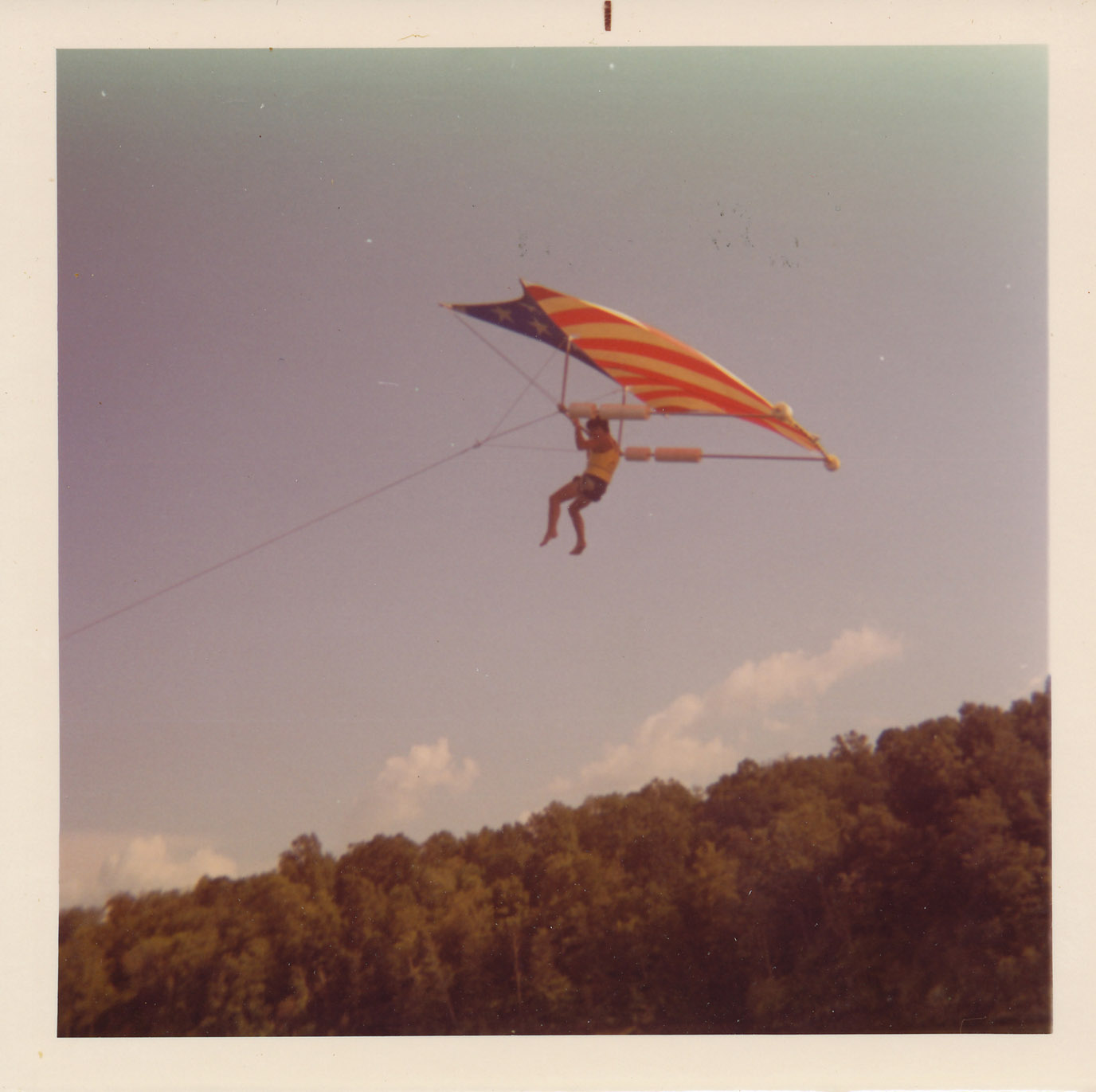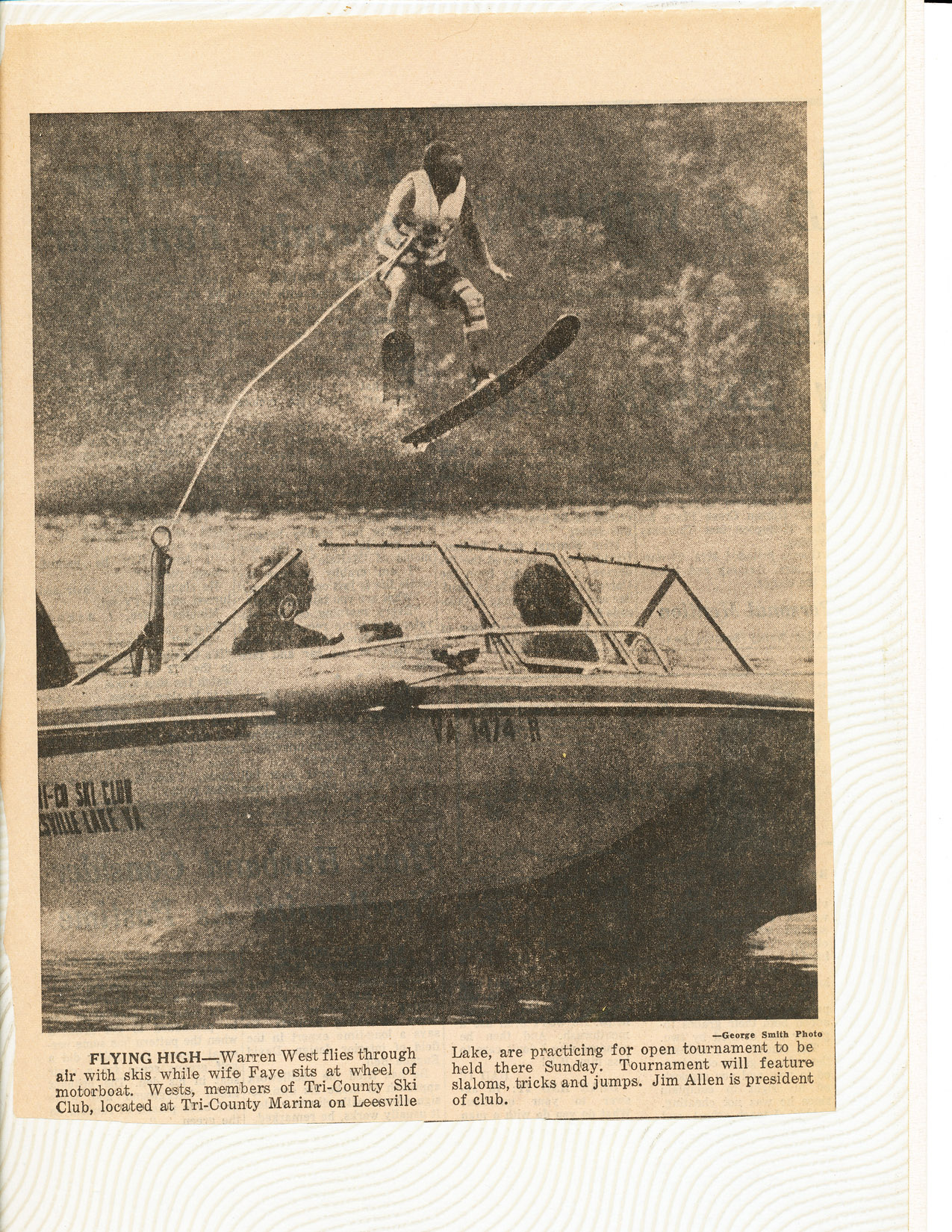 Mitzy Allen jumping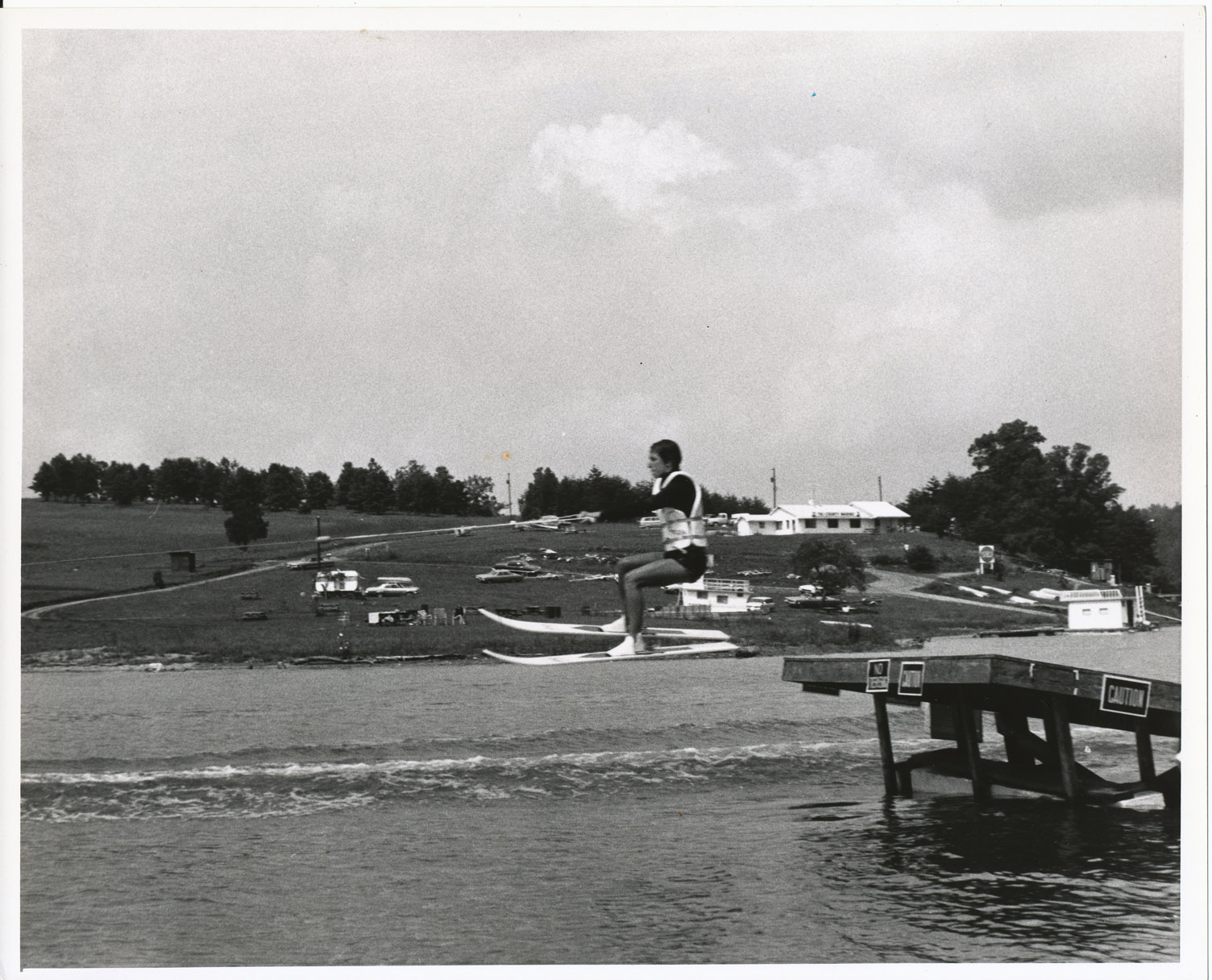 Parasail 1972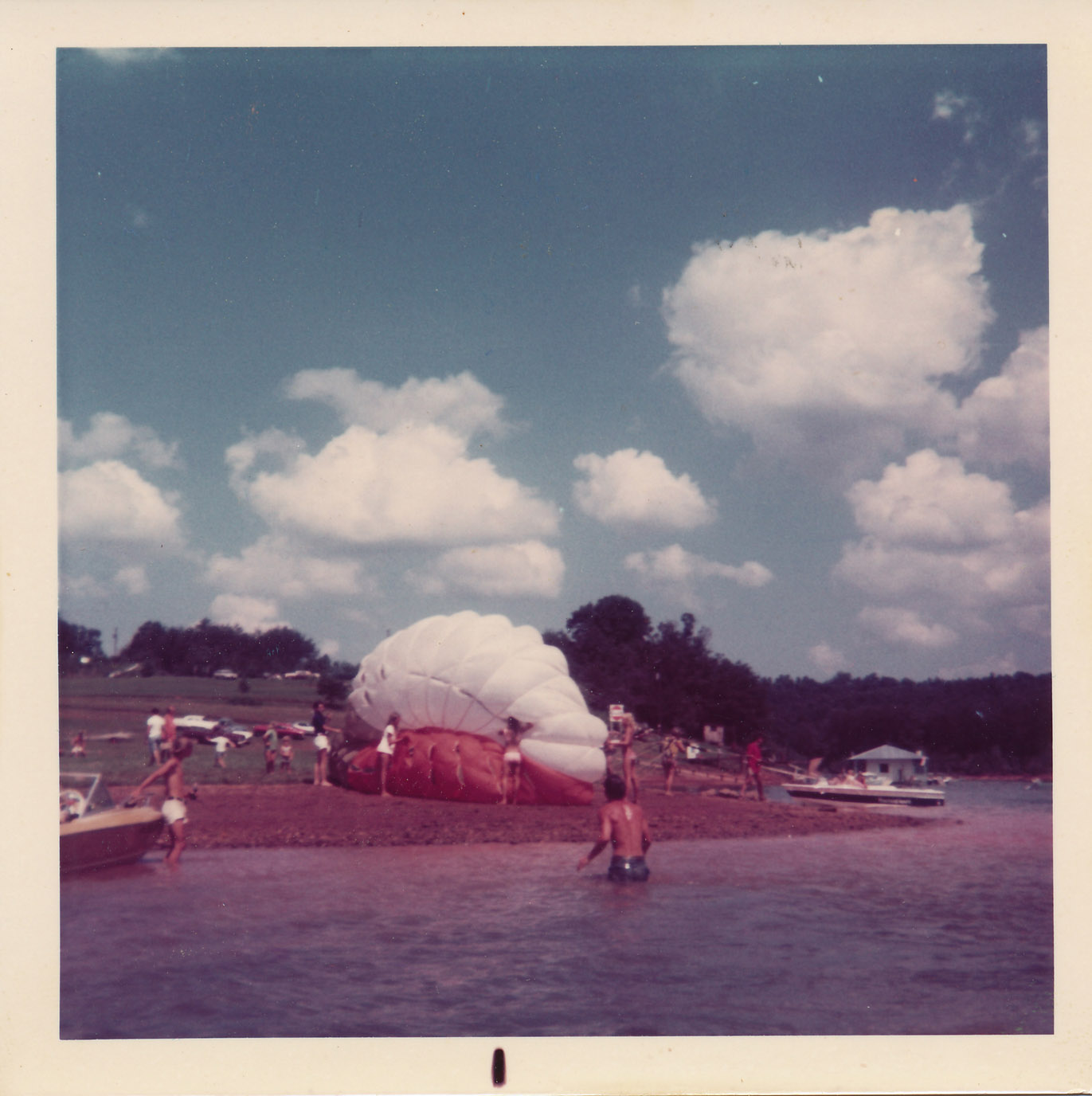 Jim Jacquess slaloming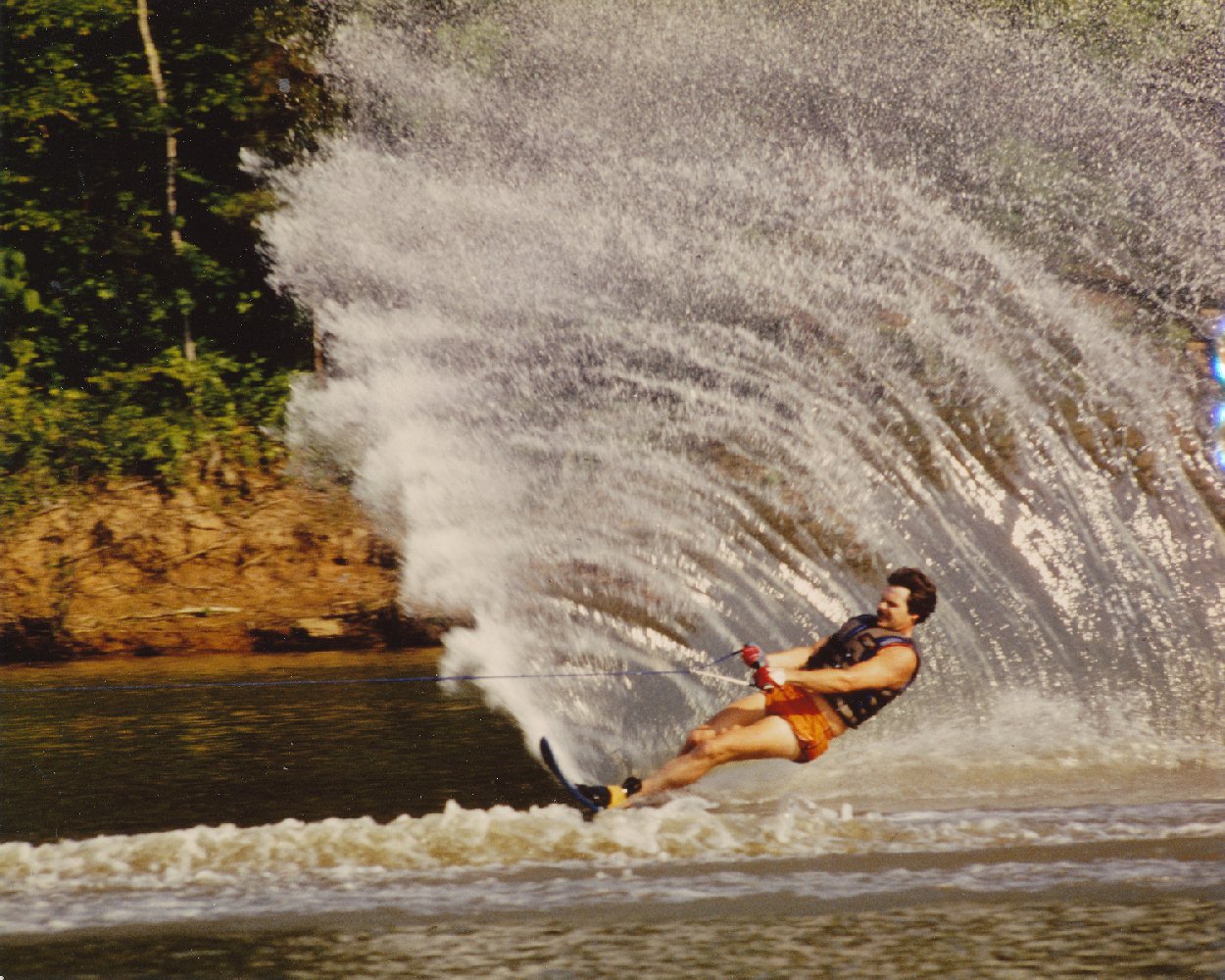 This shows one skier crossing under the jumper.